Meet Our Donors
We thank all our planned-gift donors for their generous support. Here are some of their stories.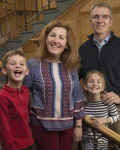 Mike Ricard '89 and family
Mike Ricard was an only child from a blue-collar home in Pembroke, N.H., when he entered St. Paul's School on a scholarship. His experience at the School changed his life. Mike viewed his return in the fall of 1994 as a faculty member as a way of giving back.
-Read More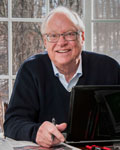 A gift to St. Paul's School and a lifetime of income for him
George Ross '52 worked in the investment business for his entire life. He retired in 2003 as senior vice president of American Funds Distributors.
-Read More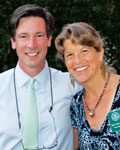 Steff and Dave McCusker '84
Recently, we felt it was a crucial time to get our estate plans in order. It was one of those moments that demands reflection on what's important in your life and the lives of family members.
-Read More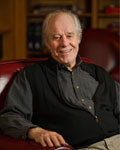 Supporting the Next Generation
Rob Claflin '64 talks about recycling in a way few others do. "My grandfather, Thomas, graduated in 1903 and my father, Richard, followed in 1932. Their planned gifts have been recycled to the benefit of the next generation of Paulies, including my sons, Thomas '03 and David '05."
-Read More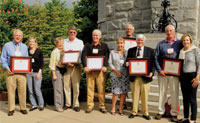 The Form of 1964
The '64s have included the School in their estate plans, with commitments that will help keep St. Paul's at the height of excellence. Their irrevocable gifts count toward their form's Reunion Total Gift.
-Read More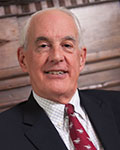 Chuck Coggeshall '64 did it . . . Why not you?
As Chuck Coggeshall '64 entered his 50th Reunion year, he knew he wanted to be part of his form's fund raising efforts.
-Read More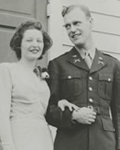 The Tuttle Legacy
Wallace Tuttle graduated cum laude from St. Paul's in 1925, attended Yale, and returned home to Missouri to begin a lifelong career with Southwestern Bell Telephone.
-Read More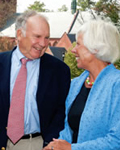 The Importance of Family: Charlie and Nina McKee
Charlie and Nina McKee understand the importance of family. And their family has been an important part of St. Paul's School for several generations, dating back more than 100 years.
-Read More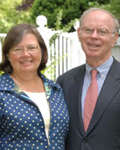 We are so grateful for St. Paul's
"Our lives, after 45 years in this special place, will never, can never, be the same. St. Paul's School will forever be a part of our lives, when we visit or when we are away."
-Read More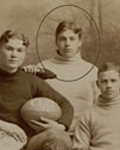 Create your legacy at St. Paul's
Edward Harkness was a member of Old Hundred and the Shattuck Boat Club. He passed away in January 1940. In his estate he left a gift to the School which created the Edward S. Harkness Fund.
-Read More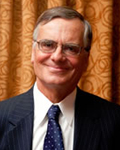 Celebrating his 50th in a special way!
"I wanted to help SPS while maintaining our retirement income," he said. "Additionally, with a charitable gift annuity I was able to defer the cap-ital gains that I otherwise would have faced all at once."
-Read More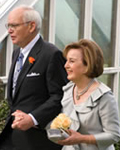 A Gift for SPS and for you
"I was able to support the Lindsay Center for Mathematics and Science – a project in line with both my life's work and the School's greatest need – now."
-Read More
A Society of Friendship
Charlie Hickox is a member of the John Hargate Society. So are George and Sally Pillsbury.
-Read More
Make a gift from your retirement account: Courtney Folgeman '00
"I want to make sure that the School has the resources to provide for other students as they did for me."
-Read More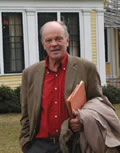 Guaranteed Income for Life: Hooker Talcott '50
"St. Paul's School has been instrumental in how I conduct my life.... it is time for me to acknowledge some of this."
-Read More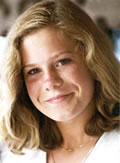 Her name lives on: Heather Robertson '87
"...in order to feel good about yourself, you must do something for someone else."
-Read More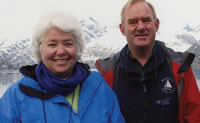 The Perfect Match: MC and Mike Garfield '59
"I absolutely loved the place," offered Mike Garfield '59 as he reflected on his allegiance to St. Paul's School. "It was a perfect match for me," he went on, "and I made wonderful friends there."
-Read More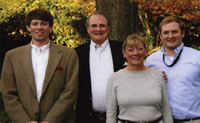 Family Values: the Nichol Family ('55, '97, '00)
"One reason St. Paul's School is still here is because people have been willing to pay the School back for what it did for each generation."
-Read More